Home
Welcome to the Southampton & District Transport Heritage Trust website
The Trust was established in 2001 and is dedicated to the preservation of old Southampton buses
and other vehicles from around the local area. Have a look through our website for information about the Trust & vehicles associated with us, as well as history of Southampton's transport.
(Click on the above image to go to one of the many pages on this website. The link will change every so often.)
289 - E289 HRV sits outside IM Services, Romsey where it has undergone a full repaint in the red & cream delivered livery, which she only wore for 6 months when new in 1987.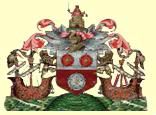 Thanks for looking and if you have any questions feel free to Contact Us.